Regular price

$59.98

Sale price

$32.99
Impress your friends and family by serving tea with a beautifully enameled glass teapot. Perfect for several cups of tea, our glass teapot with enameled roses helps you make a statement. Pair with one of our distinctive tea cup sets.
What's Included?

1 x Glassyfi Cup
1 x Matching Spoon
1 x Luxury Gift Box
1 x Wipe Cloth
1 x Coaster
1 x Gift Bag
Care & Quality

Hand Wash Only: Gently hand wash your Glassyfi cup with mild soap and warm water.

Versatile Use: Enjoy hot tea, coffee, and more

Elegant & Durable: Meticulously crafted for lasting elegance and durability.

Follow these care tips to preserve the timeless beauty and exceptional quality of your Glassyfi cup.
Shipping & Returns

ORDERS SHIPPED ON THE SAME DAY

Your order will be processed for shipment within 1 hour from the time of purchase.

All orders are tracked & delivered in a special 100% Glassware-Safe Luxury Gift Box, with same day fulfilment even on weekends.

90-DAY NO-HASSLE REFUNDS AND RETURNS

we make refunds and returns quick, easy, and free to initiate. To contact us, email contact@glassyfi.com.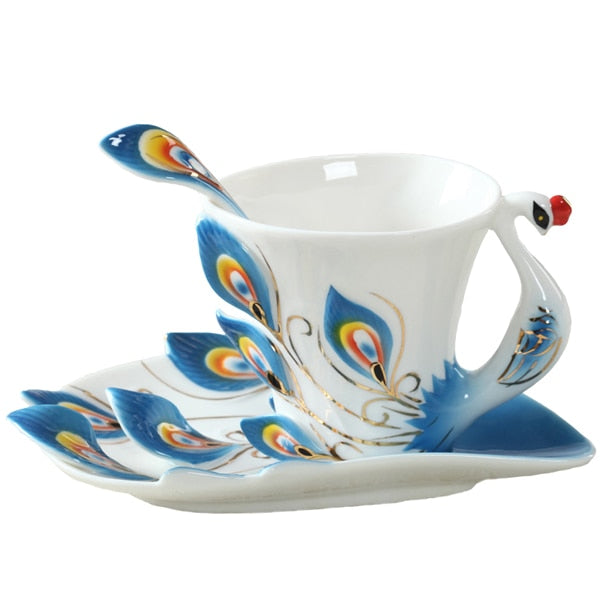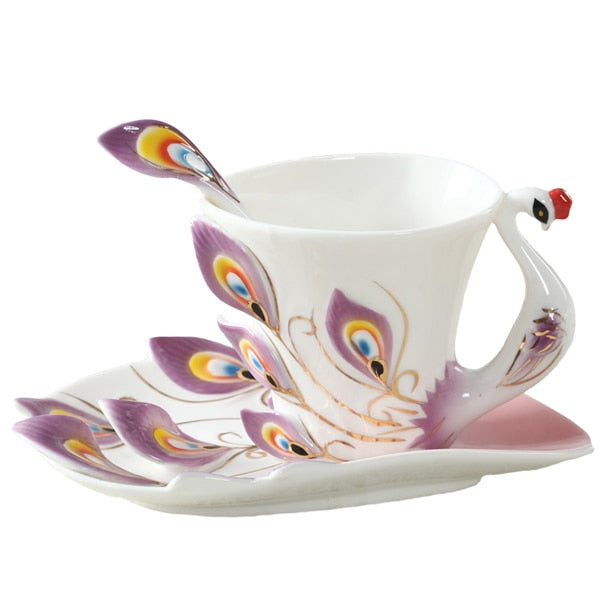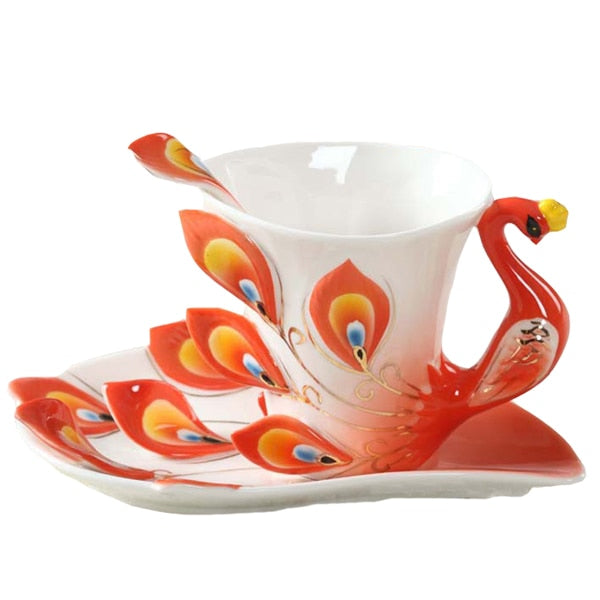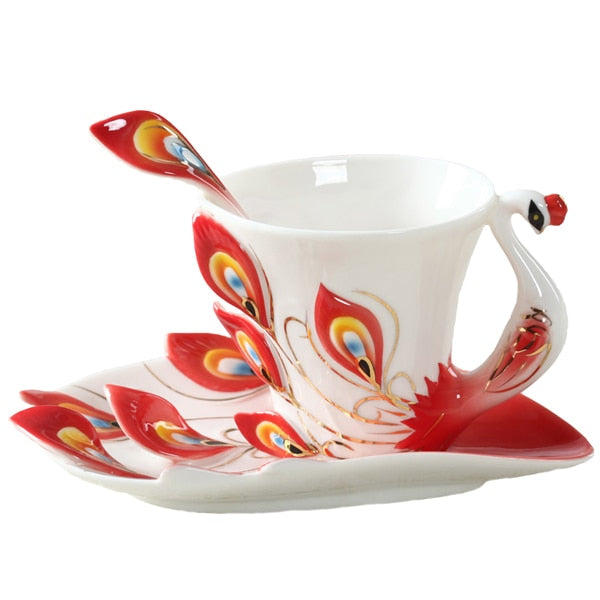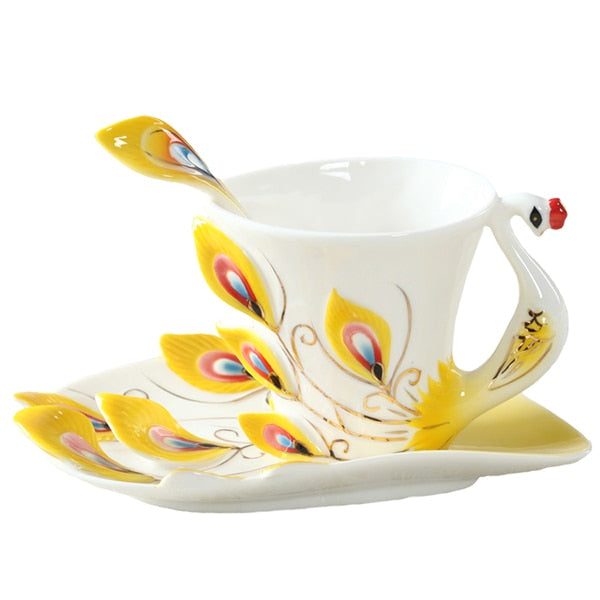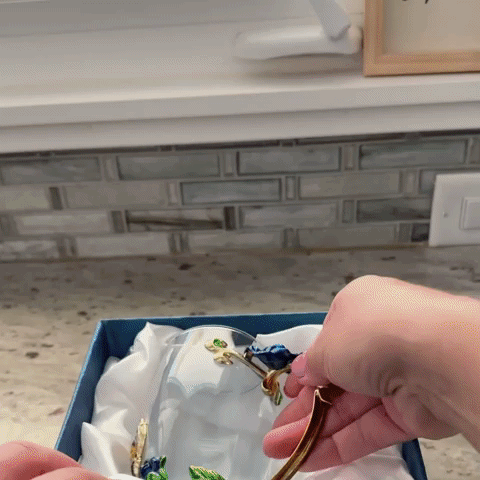 Why You'll Love It
✨ Timeless Sophistication: The Glassyfi Mug exudes timeless elegance, adding a touch of refinement to your daily rituals.


☕️ Perfectly Sized: With its spacious capacity, our mug allows you to savor your favorite beverages, from morning coffees to relaxing herbal teas, providing comfort and indulgence in every pour.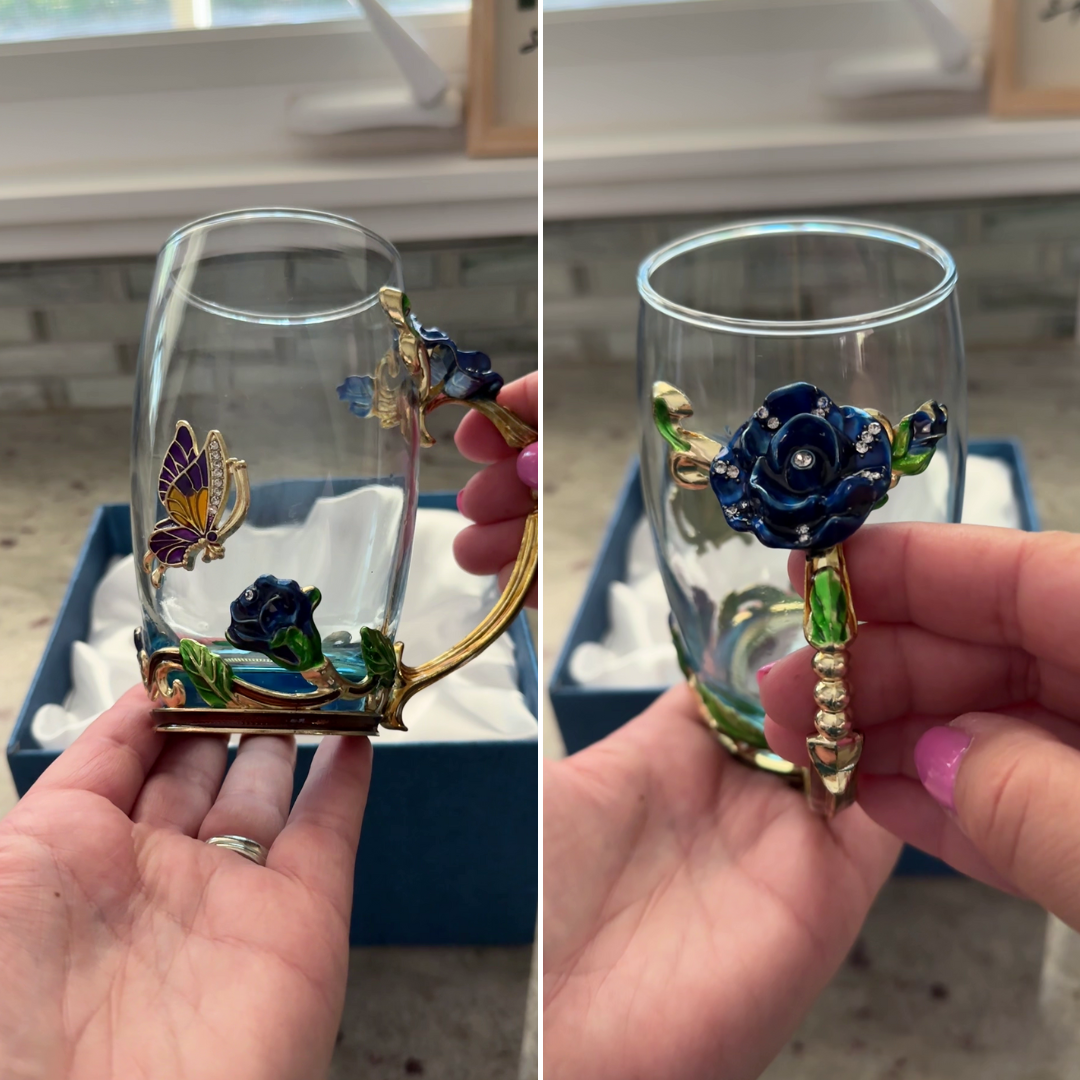 💎 Premium Craftsmanship: Crafted with the finest materials and meticulous attention to detail, our mug ensures durability and a luxurious feel with every use.


🌺 Thoughtful Design: Discover the charming design that evokes grace and beauty, elevating your sipping experience and reflecting your impeccable taste.
Eco-friendly
Sip sustainably with Glassyfi cups. Crafted with care, our lead and BPA-free cups offer an elegant and eco-conscious choice for your favorite beverages. Enjoy the perfect blend of style and environmental responsibility.
FAQ

1. Q: Can Glassyfi cups be used with hot beverages?


A: Absolutely! Glassyfi cups are designed to handle hot liquids with ease. Enjoy your favorite hot beverages without any worries.

2. Q: Are Glassyfi cups microwave-safe?


A: No, Glassyfi cups are not microwave-safe. We recommend avoiding microwave use to maintain the quality and integrity of the glass.

3. Q: Are Glassyfi cups dishwasher-safe?


A: While Glassyfi cups can be placed in the dishwasher, we recommend hand washing for best results. Hand washing helps to preserve the longevity and beauty of the cups.

4. Q: What is the capacity of Glassyfi cups?


A: Both the short and tall Glassyfi cups have a capacity of 12 ounces, providing ample space for your favorite drinks.